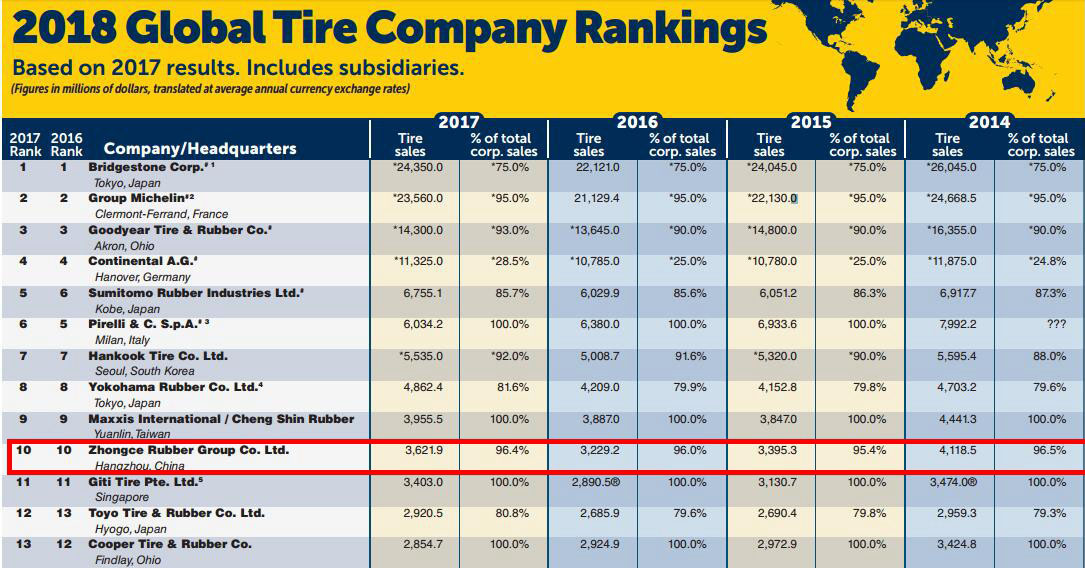 Congratulations! ZC Rubber keeps the top 10 among the global tire company in 2018, according to the report launching by Tire Business.
In the recent years, ZC Rubber enters into rapid development phase on the globalization road and greatly expands the market worldwide with four oversea branches in Europe, Brazil, U.S and Thailand.
Since 2012, ZC Rubber has been keeping top 10 for the 6th straight year. In the year 2018, ZC Rubber' revenue reaches 3.62 billion. ZC Rubber is the only tire company in mainland China who in the global top 10 ranking and seriously show the comprehensive strength of ZC Rubber.
"We gain such achievement relying on the support of our customers and we really thank you for the trust and support from them. In the future, we will take the spotlight on the R&D and further improve the R&D technology and optimize production to produce more premium tires for global customers to meet their requirements. We also expect to a better future together with our global dealers in the coming year, and to be a respected tire company in the future."